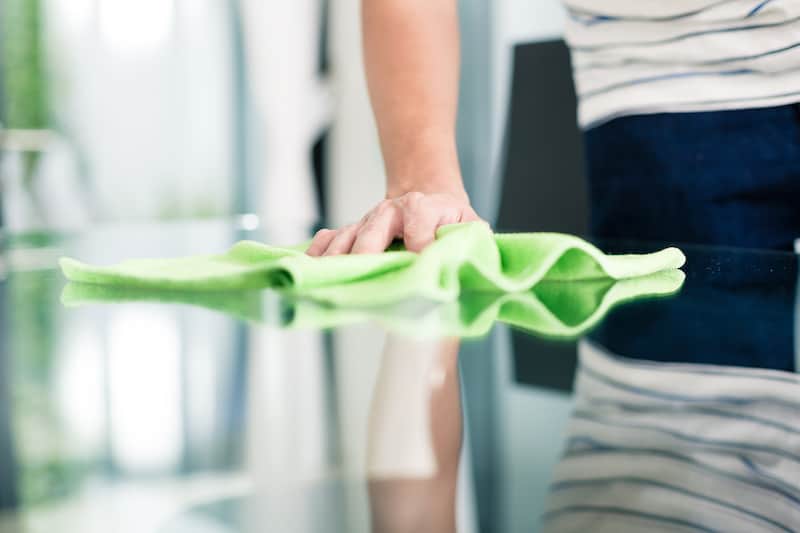 10 Nov

Who is Tulsa's Best House Cleaning Service?
Tulsa's Best House Cleaning Service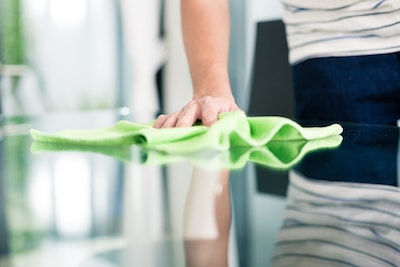 It's essential to take care of your home and the environment in which you live. Whether you know it or not, your environment is crucial to your mental, emotional, and physical health. Because of your home's central role it plays in you and your family's health, you must keep a healthy, clean environment.
So, who is Tulsa's Best House Cleaning Service? DomesticAide is Tulsa's best house cleaning service! We offer cleaning services for all the residential home cleaning needs you have. Whether you're looking for a one-time or regularly occurring service, DomesticAid can help you clean your home.
Whether you just need help picking up now and again or you need a weekly deep clean, you should have the very best house cleaning service assist you!
Best House Cleaning Service in Tulsa
Quarantine has undoubtedly emphasized the importance of keeping a clean home. From working from home to helping your children learn from home, it's become a busier place. However, that just makes it all the more important to keep tidy. Sometimes life can overwhelm you to the point where you don't have the time or energy to clean your home. That's why hiring a home cleaning service can save you energy, time, and stress!
With the holidays coming up and family potentially visiting your home, now may be the perfect time to have the best house cleaning service clean your home! By having a stress-free, clean home, you can focus on the gathering of friends and family rather than the details of cleaning your home.
DomesticAide's Cleaning Services
DomesticAide offers standard cleaning packages as well as customized Tulsa home cleaning services that are specified to your cleaning list. We can customize the cleaning to fit your individual budget, needs, and frequency of cleaning.
Kitchen
The kitchen is perhaps the most frequently used room in the home. Here are some of the cleaning services we offer for kitchens:
– Clean and sanitize countertops and backsplashes.
– Scrub and sanitize sinks.
– Clean exterior of appliances and stovetop.
– Interior and exterior of the microwave.
– Clean cabinets, chairs, and tables.
– Sweep and mop your floors.
Bathrooms
None of us need to be reminded of the incredible amount of bacteria that can grow in a dirty bathroom. Let us help you rid your home of bathroom germs in these ways:
– Clean and sanitize bathtubs, showers, shower walls doors, and sinks.
– Clean off mirrors and vanities.
– Scrub and sanitize toilets.
– Clean and shine chrome fixtures and clean floors.
All Rooms
Does your home need a good deep cleaning? Our team offers the following services, leaving your home fresh and ready for anything:
– Remove cobwebs.
– Dust ceiling fans, wall hangings, light fixtures, blinds, furniture, shelves, and baseboards.
– Empty wastebaskets.
– Thoroughly vacuum carpets.
– Vacuum and mop hard surface floors.
– Floors will be washed according to their surfaces.
Miscellaneous Cleaning
Many small tasks may go unnoticed for months. Let us help with these miscellaneous tasks:
– Clean the glass on entryway doors.
– Change sheets on the master bed.
– Additional house cleaning services are also available.
DomesticAide also offers commercial and real estate cleaning in addition to their residential services. Most home cleaning services provide standard cleaning, deep cleaning, and specialized cleaning services. Standard cleaning includes dusting, sweeping, vacuuming, mopping, basic tidying up, and wiping down surfaces in the kitchen and bathrooms.
Deep cleaning emphasizes removing dirt, dust, and grime from places like appliances, fixtures, and furniture. This takes more time to complete and is more thorough than standard cleaning. Specialized cleaning includes things like window cleaning, carpet cleaning, closet organization, cabinet organization, drawer organization, laundry, and dishwashing.
DomesticAide's team is willing and eager to help you in all areas of your Tulsa home!
Cost of Professional House Cleaning
Whatever package you choose, the cost will depend on the service you want, the size of your home, the number of rooms you want to be cleaned, and how often you'd like us to visit. Our "General House Cleaning" package is one of our most popular packages and includes exceptional attention to kitchens, bathrooms, floors, and dusting.
DomesticAide allows you to book our services online. By filling out the online contact form you can receive a free quote. If you schedule five cleanings, you'll receive $20 off each cleaning.
Why Does a Clean House Matter?
You may sometimes wonder if a clean house truly does matter. What's the problem with a little clutter? Actually, there are scientifically-backed health benefits to keeping your home clean. Letting your home get dirty or disorganized can have negative effects on your physical and mental well-being.
It can be hard to take steps towards a tidier, cleaner home on your own. Let DomesticAide help push you in the right direction to build good habits. Here are just a few of the health benefits of a clean home:
You will feel less stressed.
Stress levels are linked to your living space, so having your house in order can help you better manage your stress.
You will be more active.
Cleaning helps you to keep moving.
Ability to be more productive.
Disorganization encourages procrastination as a means of distracting yourself from tasks you are avoiding. So, by keeping a clean, organized home, you'll find it easier to get things done.
You may eat healthier.
When you have less stress in your life, you usually make better food choices.
Better quality of sleep.
You get better sleep with you don't have a nagging from your to-do list.
You will get sick less frequently.
Cleaning helps to remove bacteria, germs, dust, and allergens that will get your sick.
Routine House Cleaning: Essential to Your Health
It may take a lot of effort to keep your house clean or maintain it, but there are always advantages to having a clean home. It's essential to keep a clean home to keep your living space hygienic.
Regular house cleaning kills germs which suppress your immune system and make you sick. Regular cleaning can also help improve the quality of your home's indoor air. Poor indoor air quality can cause allergies and asthma as well as other breathing problems. By vacuuming often, you keep dust and dirt from building up and triggering allergies. If you suffer from sensitive skin, allergies, or other sensitivities, you know the importance of regular house cleanings.
Keeping a house cleaning routine isn't just beneficial for you, but it's great for children too. When children are young, they tend to put many things from the floor into their mouths. They're also more susceptible to mold, mildews, and bacteria. Generally, it's a good idea to keep your home clean, but especially if you have small children.
Having a tidy home also helps when you are trying to locate things within your home. When everything's clean and organized, you can spend less time looking for misplaces things. Regular house cleanings are a great way to keep things in order so you never have to guess where your stack of important papers is. You can also improve your quality of sleep by sleeping in a clean bed and keeping your stress at a minimal level by keeping your space clean.
Why DomesticAide is Tulsa's Best House Cleaning Service
DoemsticAide understands that the place you call home is sacred. From your kitchen to your closet and all the other spaces in between, your home deserves to be treated with care! We don't want to be thought of as just your house-cleaning service, but as your good friends who are there to offer a helping hand. We have you and your home's best interest at heart with what we do. Every product we use is safe to use around you, your family, and your pets.
One of our fundamental values is trust. We understand that you put a lot of faith into those who enter your home, and we want you to trust us when we're in your living space to clean, just like we want to trust you with our outstanding staff. Your home is for family and we're honored that you'd invite us inside, even if it's to clean them.
Cleaning For a Reason
Not only are we invested in our clients, but we are want to serve our community. We helped to found the non-profit, Cleaning for a Reason, which operates in the United States and Canada. Cleaning for a Reason offers professional house cleanings and maid services to support women undergoing cancer treatment. DomesticAide is proud to have the opportunity to serve so many families for over 30 years. We love giving back to and supporting our communities.
During the COVID-19 pandemic, we've utilized personal protective equipment and color-coded cloths to ensure the least amount of cross-contamination. We sanitize doorknobs as we go to guarantee we're protecting you to the best of our ability.
DomesticAide is proud that our team goes above and beyond to deliver excellent cleaning solutions. We want to bring a worry-free environment to your life so you can relax in your own home. Our wonderfully friendly team is ready to serve you as the best house cleaners in Tulsa! Are you ready to experience a clean home? Contact our team of Tulsa home cleaning experts today!